*
2022 applications for rentals are being considered. 3 open weekends remain. Those are July 23rd, October 22nd and 29th.
Each year, open spots for weddings, parties, and new event weekends work around the established recurring events. Weekends that are open on the schedule is the 3rd weekend of May. 1st and 3rd weekends of June (booked for 2022). The 4th Weekend of July. The last weekend of August (booked for 2022). 3rd and 4th weekends of September (both are booked for 2022). 3rd (booked), 4th, and 5th weekends of October.
Please view the event page to view the Fairgrounds schedule. To request a date, please fill out and submit the rental request form. Pricing, user guidelines, and all renter responsibility information is located on the request form.
Rent the wooded Sandwich fairgrounds
Grounds are available for rent from May through October. No rentals 2 weeks prior through a week after The Sandwich Fair. Please read the rental rules and fill out a application at the link below under rental request to request a date. To pick a date, be sure to review the Event Page to see availability.
Can your event be more successful at the sandwich fairgrounds? With a building rental you get the use of the following:
One building
Restrooms
Water & electric
Front gate sign
---
Rental request form
Please read the rules and pricing information on the request from. To submit a request, download, print, and complete the request form. Email fairgroundsrental[at]sandwichfair.com with questions.
Rentals that are public events where attendees pay to by on the grounds such as festivals, music events, camping, flea markets are required to have insurance that names the Sandwich Fair Association as additional insured along with providing proof that the renter has vendor coverage to cover the vendors that are apart of the event on the certificate. If you do not have an insurance provider, insurance can be purchased online from K & K insurance for rentals by clicking here.
capacities of buildings AVAILABLE for rental
Craft Commercial Building (East)- 200
Hospitality Pavilion (Central)- 100
Commercial Building #2 (Central)- 300
Petting Zoo Pavilion (West)- 100
Commercial #3 (Windmill Building-Central)-100
Commercial Craft Building
Commercial Craft Building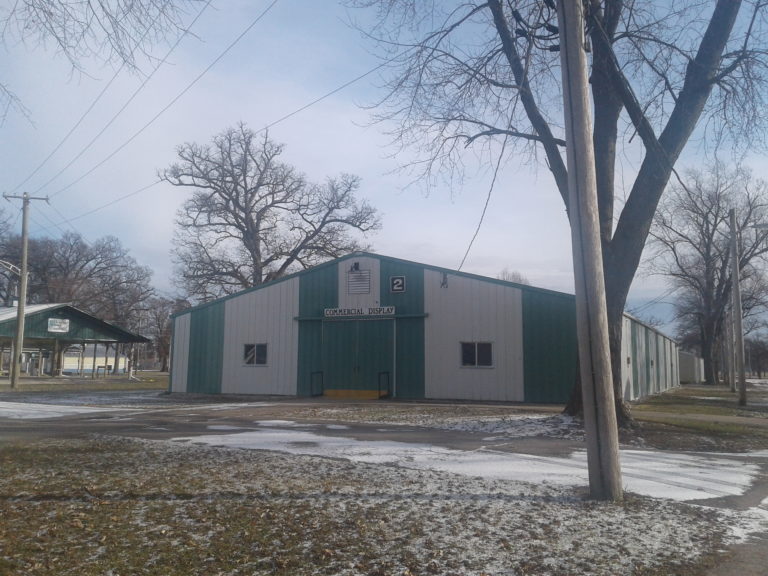 Commercial #2 Building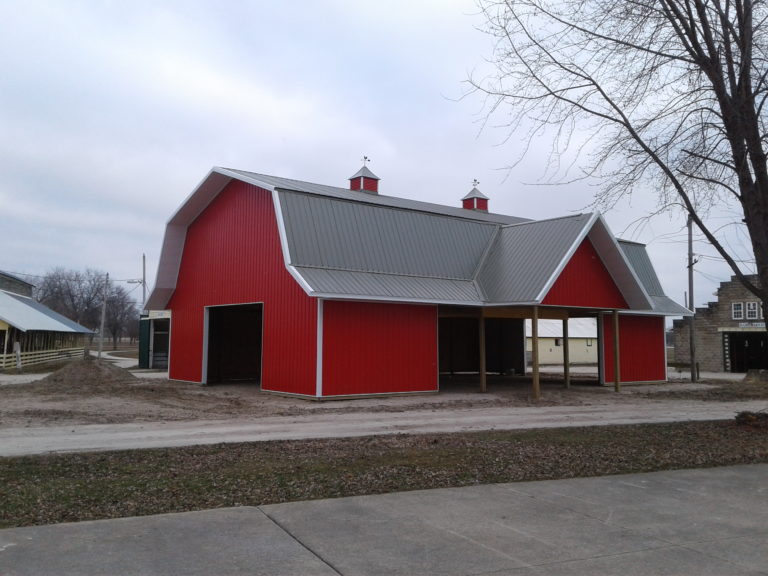 Petting Zoo Pavilion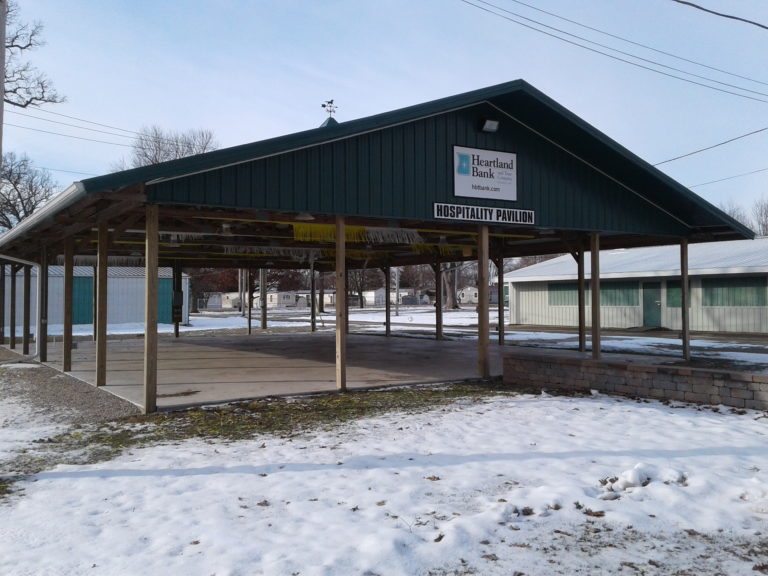 Hospitality Pavilion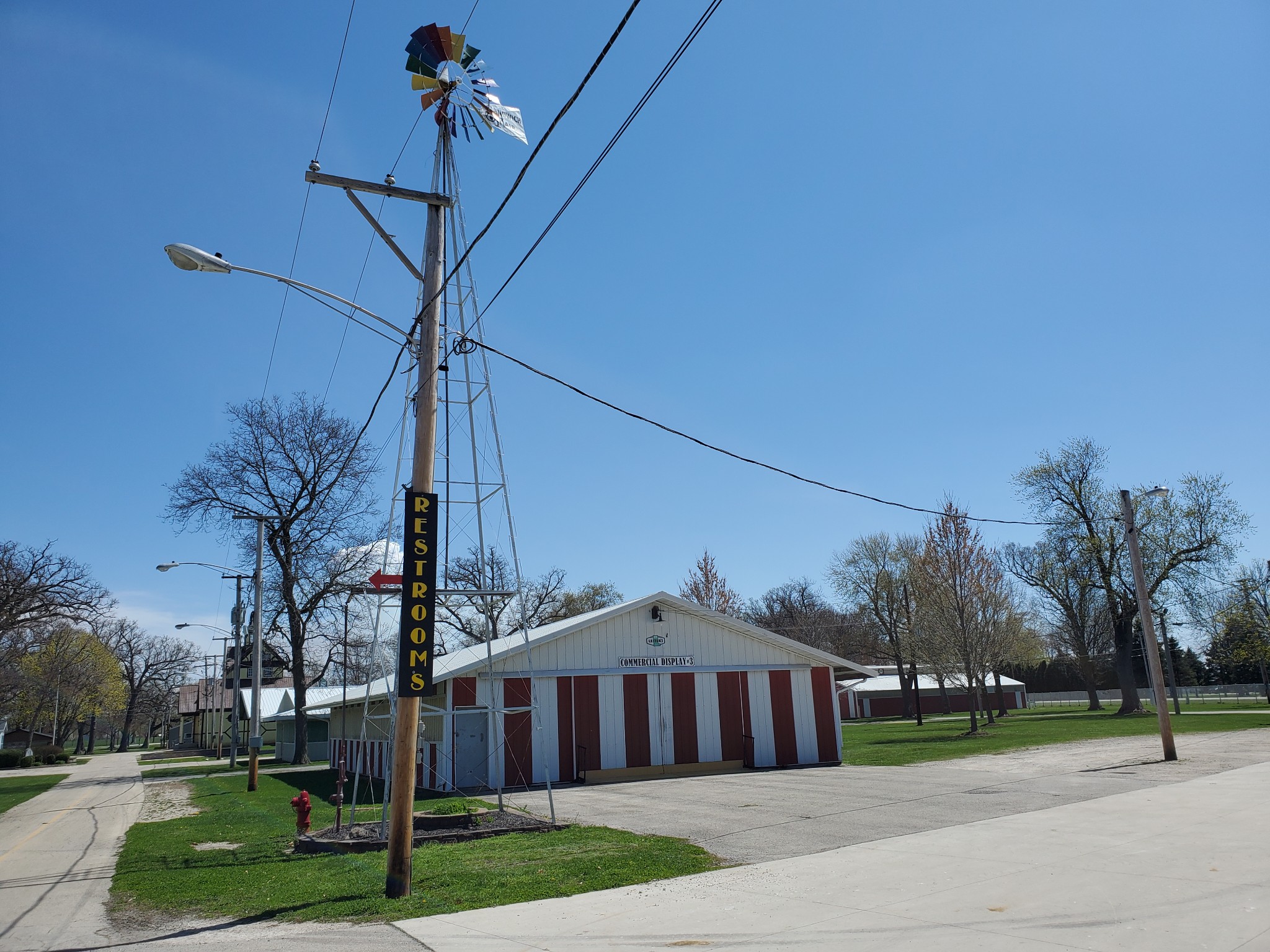 Commercial #3 (Windmill Building)
---
Payment
Cash, check, or credit cards are accepted. Checks are payable to:
The Sandwich Fair Association, Inc.
P.O. Box 129
Sandwich, Illinois 60548
indoor and outdoor RV and boat winter storage at the fairgrounds registration now closed for 2021-22 season
The storage season is November 1-March 31st annually. Registration for storage starts each year at the beginning of October and ends at the end of the first week of November. The cost is $250 for the season which is $50 per month for indoor storage and $150 for the season which is $30 per month for outdoor stored RV or Boat. Indoor spots for inside RV/Boat (unit) storage are limited due to height clearances. Indoor is cold storage (not heated). Make sure all stored equipment is winterized. A copy of the proof of insurance coverage for the unit is required. Uninsured units are not permitted. A waver/request form must be filled out and summitted to the email listed below prior to delivery of the unit. Once a unit is delivered to storage, it may only be removed once at the end of the storage season. Upon approval, items can start to be delivered at specified times the last 2 weeks of October thru the first week of November and be removed the last week of March and first week of April.
Email fairgroundsrental[at]sandwichfair.com submit copy proof of insurance and any questions.