General Info
*The Campground is currently not accepting new reservations for campers due to a full schedule. Once the schedule opens up, then we will accept new reservations. Thank You*
R.V. Camping is available annually starting each May through the end of October at the Sandwich Fairgrounds Campground. Please be sure to call ahead to ensure there is enough space prior to your arrival. For non-fair time camping (May-August and mid September-October), call Jimmy at 815-530-6168. For booking a spot during the Sandwich Fair, please read the fair time camping section at the bottom of this page.
Non-Fair Time Cost: $20/night per spot
No tent camping or open fires allowed in the campground. Park in designated spots only.
GPS address: 800 W. Lisbon Street, Sandwich, IL 60548.
Rated top 10 medium-sized campground by RoverPass.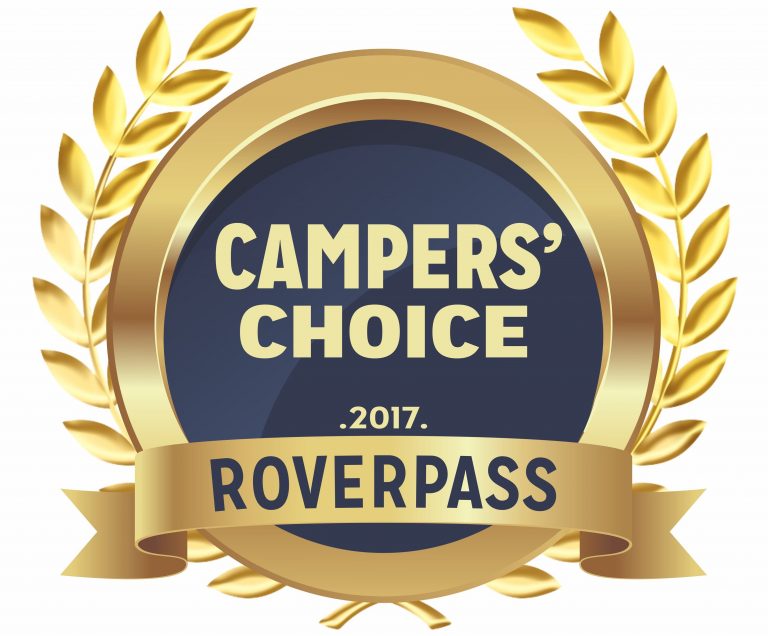 ---
Services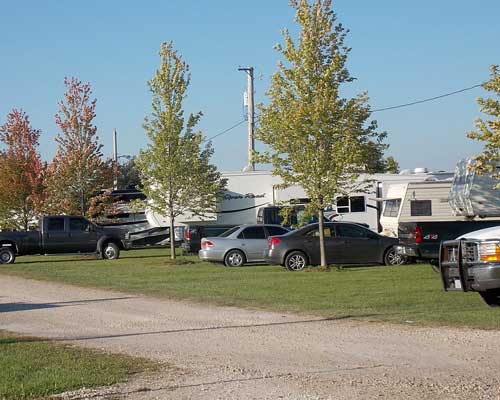 ON-SITE SERVICES
Electrical hookup (20, 30 &, and 50 amps)
Water access
Dump site (and dumpsters)
2-Portable Toilets
Police security (during fair hours)
OFF-SITE SERVICES
Wal-Mart (within three miles)
Local shopping and restaurants
Hospital (within one mile)
Antique stores and shows
---
RESERVATIONS
Fair Time Camping (non-livestock) August 30 – september 1, 2023
Please mention reserving a spot during the fair for RV camping for the East Side Campground (Non-Livestock) on the northeast side of the grounds. 5 day minimum stay during the fair.
Phone: Contact: Keith and Diane 815-341-0257. Include your name, phone, company/vendor (if applicable), number of camping spots, number of nights.
Fair Time Livestock Camping
Camping is available for Livestock Exhibitors on the West side of the grounds. Cost is $150 which includes up to 5 days of camping . Additional nights after the first 5 are $30 per night. Email office[at]sandwichfair.com or call the office at 815-786-2159 starting in April each year up until the week before the fair to reserve a spot and make payment.
Non-fair times
The Campground is currently not accepting new reservations for campers due to a full schedule. Once the schedule opens up, then we will accept new reservations. Thank You
Cost: $20/night per spot.
---
Payment
We accept checks payable to:
The Sandwich Fair Association, Inc.
P.O. Box 129
Sandwich, Illinois 60548